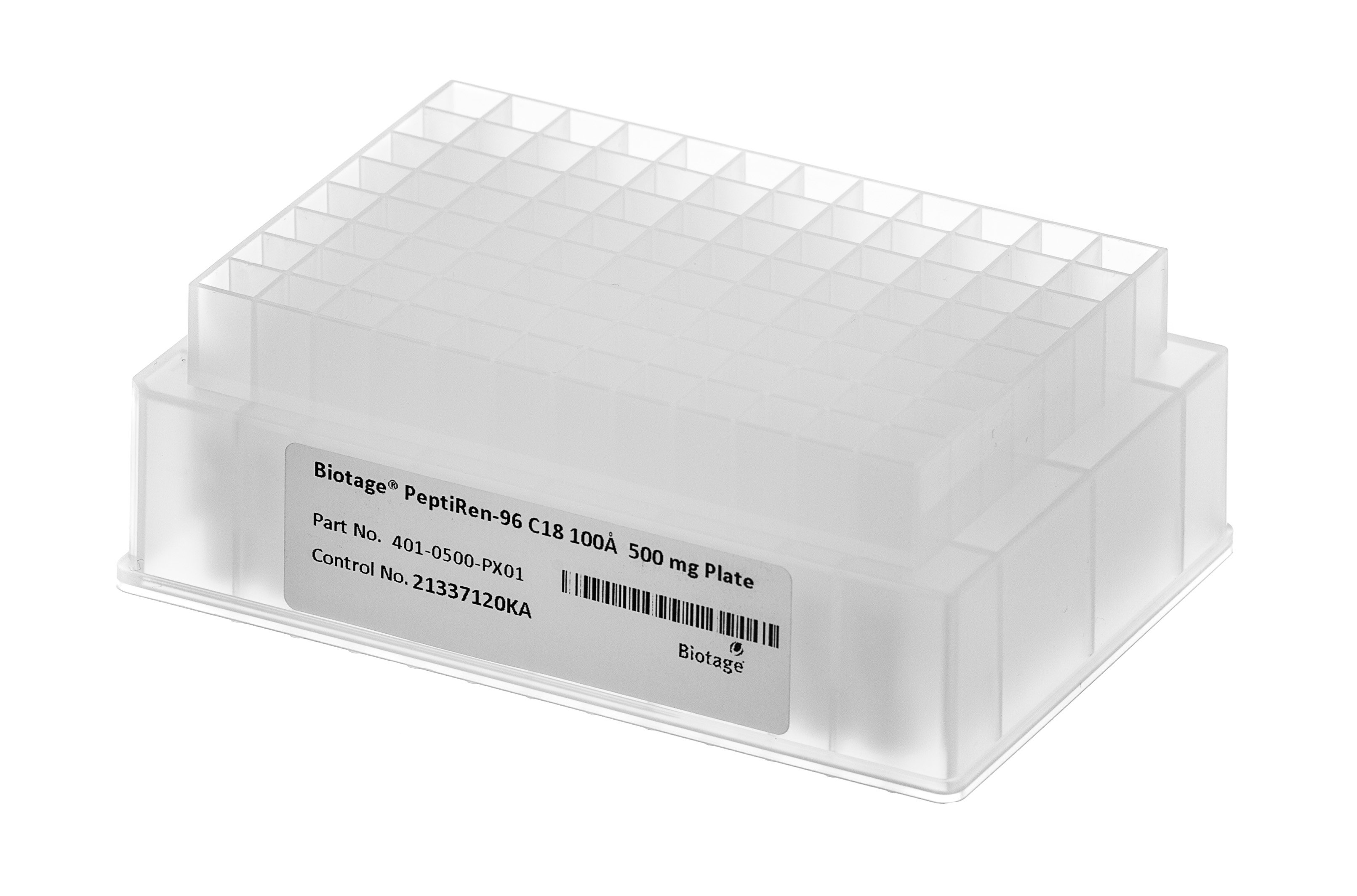 Biotage launches a high-throughput solution for parallel peptide purification that further automates the drug discovery workflow for peptides. The new Biotage® PeptiRen-96 well plates together with the established Biotage® Extrahera™ sample preparation system supports a high-throughput cleanup of up to 96 peptides at the same time.
Besides the efficiency gains, the Biotage solution also delivers a 50-fold reduction of solvent use compared to high-performance liquid chromatography (HPLC), a widely used peptide purification method today. This will help pharmaceutical companies and contract research organizations (CROs) to create more environmentally sustainable workflows for peptides.
The peptide therapeutics market is expected to grow steadily with a compound annual growth rate (CAGR) of 8.8 percent from 2022 to 2031**. Despite many advances in peptide synthesis, purification of them has traditionally been challenging, creating a major bottleneck in producing peptide libraries and supporting this fast-growing market segment.
The Biotage solution brings significant enhancements to peptide drug discovery workflows by leveraging solid phase extraction (SPE) technique for purification, which provides parallel processing and improved purity of complex sample mixtures.
"We are excited to bring this innovative peptide purification solution to our customers globally. Our focus has been on improving the peptide workflow through automatization and parallel processing to help drug discovery laboratories to enhance their outcomes. We recognized the opportunity and leveraged our existing solutions to a new application area, making it more efficient, cost-effective, and sustainable than the current techniques used for peptide purification," says Tomas Blomquist, CEO and President at Biotage.
Learn more about the solution here.